The Brisbane Valley Rail Trail, or BVRT, is a off-road adventure trail that follows the disused Brisbane Valley rail line from Wulkuraka, west of Ipswich, to Yarraman, west of Kilcoy.
We are planning to hike and or ride this trail on an opportunity basis whenever we are in the SE Queensland area. Steven will walk and we looking to buy a suitable folding bike so Trish can ride along the trail as well.
At 161 km it is the longest rail trail in Australia and provides walkers, bike riders and horse riders with a unique opportunity to experience the diverse rural landscape of the Brisbane Valley mixed with heritage-listed and historic sites while passing through some of Queensland's most unique country towns.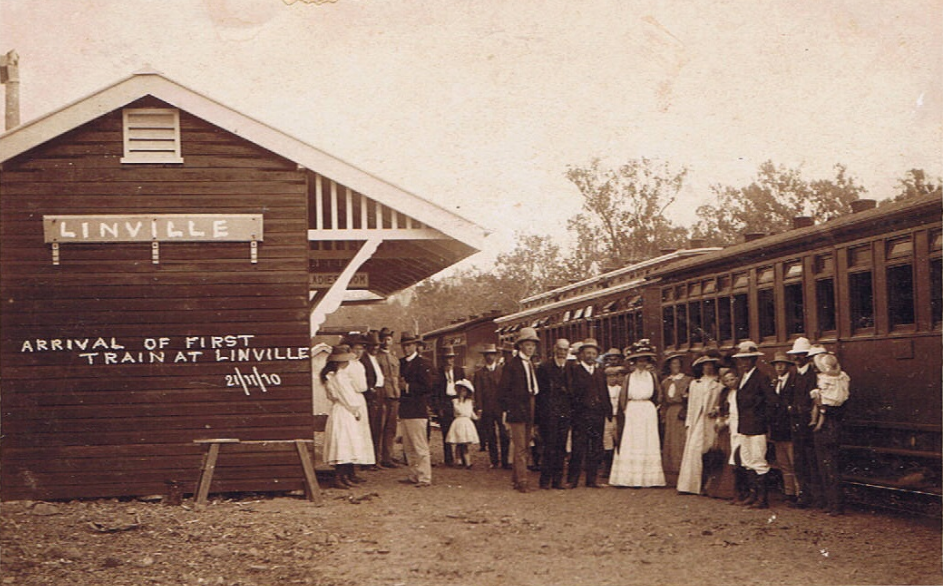 Construction of the Brisbane Valley rail line commenced at Wulkuraka near Ipswich in 1884 and was completed at Yarraman in 1913. It winds its way up the Brisbane valley, traversing farmland, forests, picturesque rural settings and country towns
Removal of the rail line commenced in 1993 with many of the old station buildings either removed or sold off. The only ones that remain are at Yarraman, Linville, Toogoolawah, Esk, Coominya and Lowood.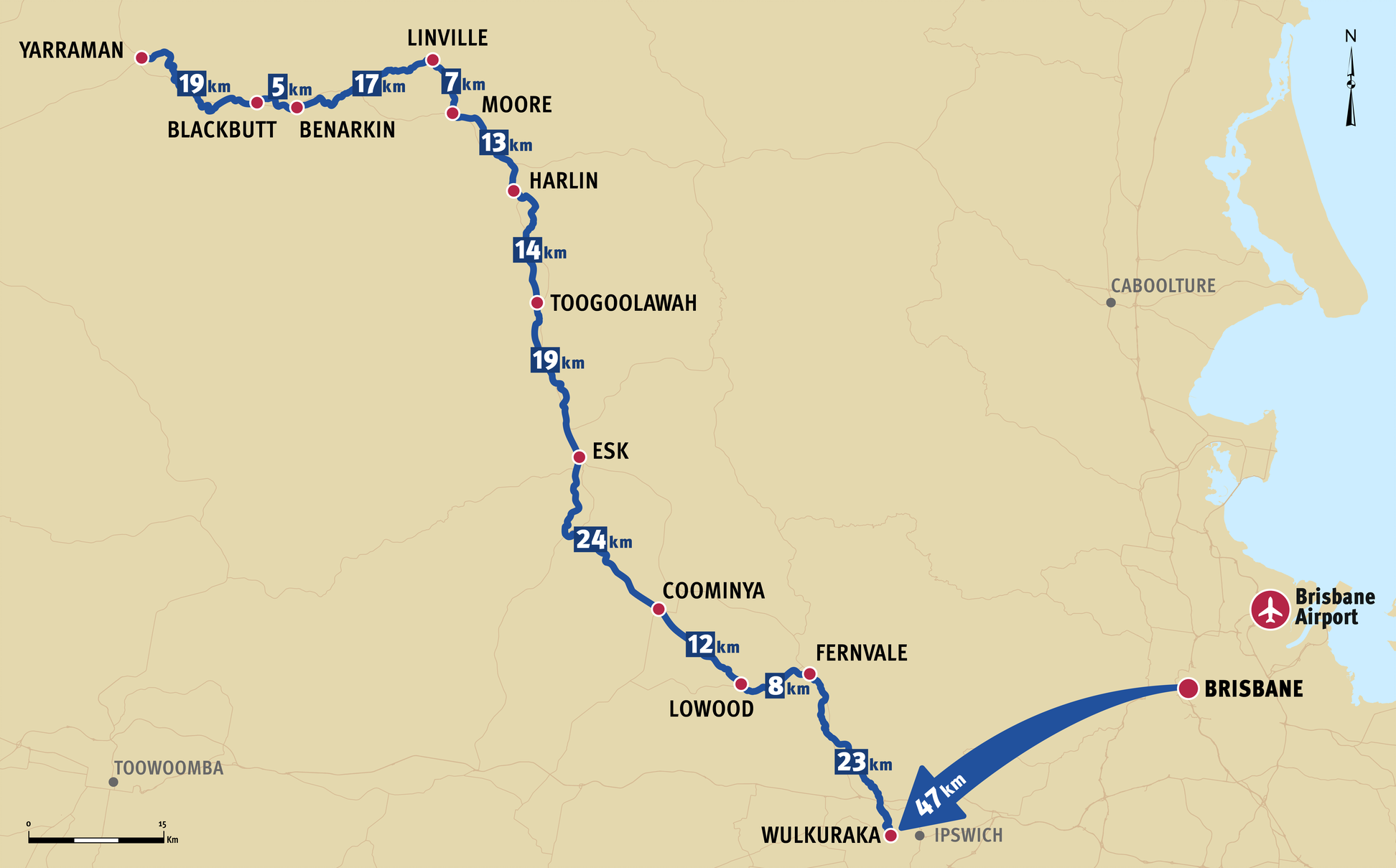 The BVRT officially starts at Wulkuraka Station in Ipswich and then continues to Fernvale, before looping westwards to Lowood and then continuing north to Coominya, Esk, Toogoolawah, Moore, Linville, Benarkin, and Blackbutt before finally arriving in Yarraman.
People of all ages and fitness levels can become rail trailers and explore the trail with sections ranging from 7 to 24 kilometres in length. Rail trailers experience a range of rural landscapes, creek crossings and historic landmarks. You can do the the trail in either direction however North to South is easier than South to North as there is more downhill.
There is drinkable tap water available in every town except Coominya, Moore and Yarraman Station Park as there is no town water supply
The trail is not only for walkers and cyclists. Horse riding is also popular activity on the trail.
There are water troughs for horses and rest areas various locations on the trail. Unfortunately the water in these locations is non potable.
There are several resources online to find out more go to https://www.brisbanevalleyrailtrail.com.au/ There are also several hiking, cycling and horse riding group sites that provide useful information
For up to date information about the Brisbane Valley Rail Trail, please check the Brisbane Valley Rail Trail Users Association Facebook page.
Of interest is also the Seqwater's network pipeline that traverses the BVRT between Pine Mountain and Coominya. TMR has partnered with Seqwater in an effort to better maintain the trail along this section with the bulk water supplier providing funding towards land management costs, including slashing and weed control. 
There is a code of conduct for using the trail and signs are at trail access points.
This is a well maintained trail. I hope you enjoy it as much as we will.