The Dundas Range Scenic Reserve and Mount Dundas is near Cavendish in Western Victoria.
If you are looking for a tranquil destination surrounded by lush greens and nature, with few visitors this place is for you..
Most of our time lately has been planning the next trip, helping Mum sort out the garden and packing our things for storage in the back of Mums shed so I can store the 4WD in there as well.
Had to get out for a little while today so headed toward Cavendish to try Australia's biggest hamburger. Unfortunately the small restaurant was finished cooking for the day when we arrived so we headed off to try and find a road to a small mountain range in the distance with a tower on the peak. Lets go see what is up there!
If there is a tower there is usually a track. After driving around for a while using the tower for guidance we found the track to the top.
To get to the reserve, drive to the turnoff located between Balmoral and Cavendish. For the best views, take the gravel road to the top. If you're lucky, you might even get to spot some wallabies and kangaroos. Mount Dundas itself is around 456 meters above sea level, guaranteeing some great views along the way.
Apparently in 1983 A Bulart farmer says he saw a "mountain lion" near the Dundas Range. Some ferral cats around here can be very big!! But all we saw were scorpions.
Mum could not go near the edge but the views are great of the Southern Grampians hinterland. Also here is a bush fire watchtower and TV transmission tower for the Victorian Western District. Exactly 32k from mums roof antenna in Hamilton.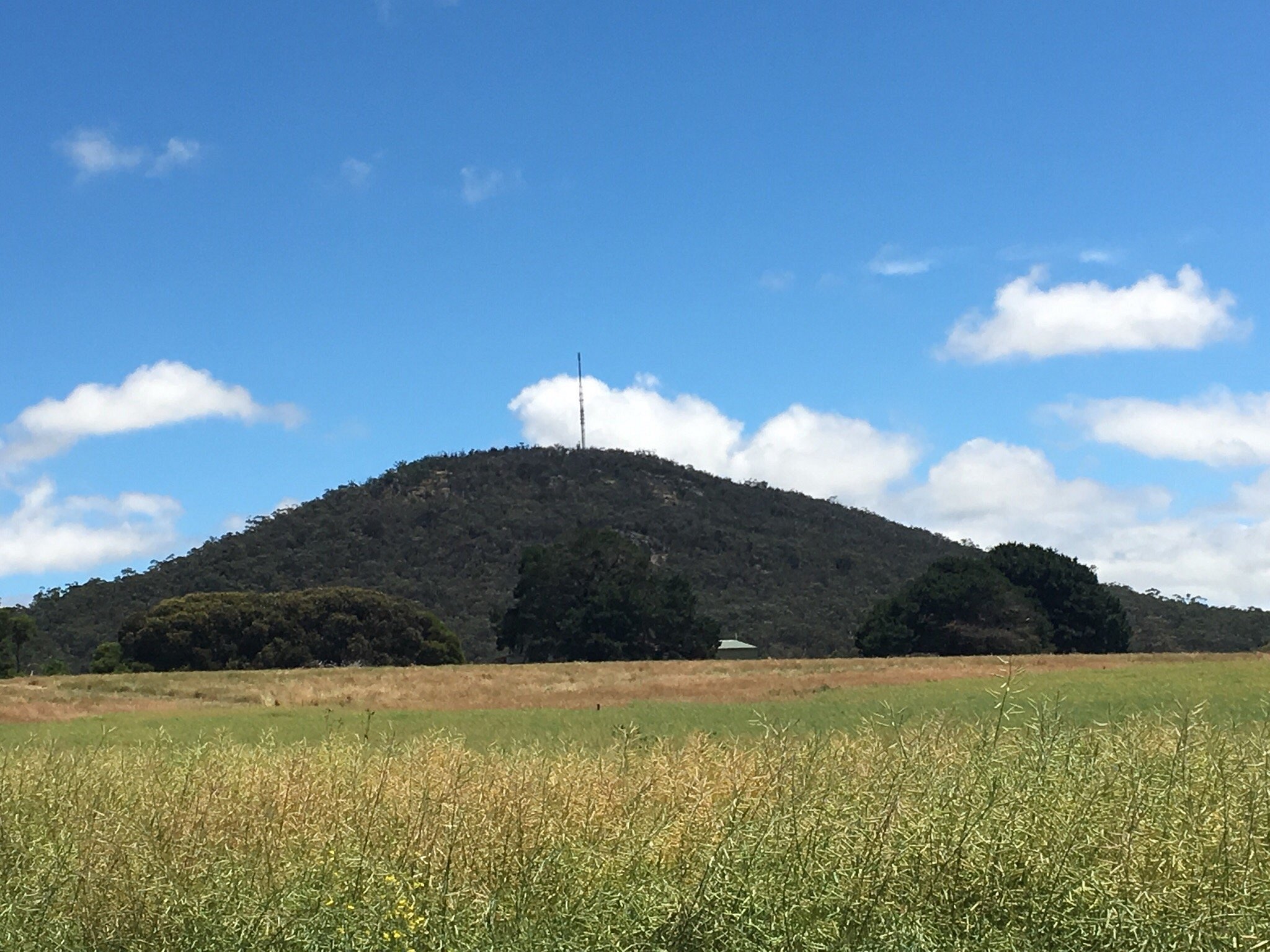 The Dundas group of hills which were named by the New South Wales Surveyor-General, Thomas Mitchell, on his Australia Felix expedition (1836), after the British Army General Sir David Dundas.